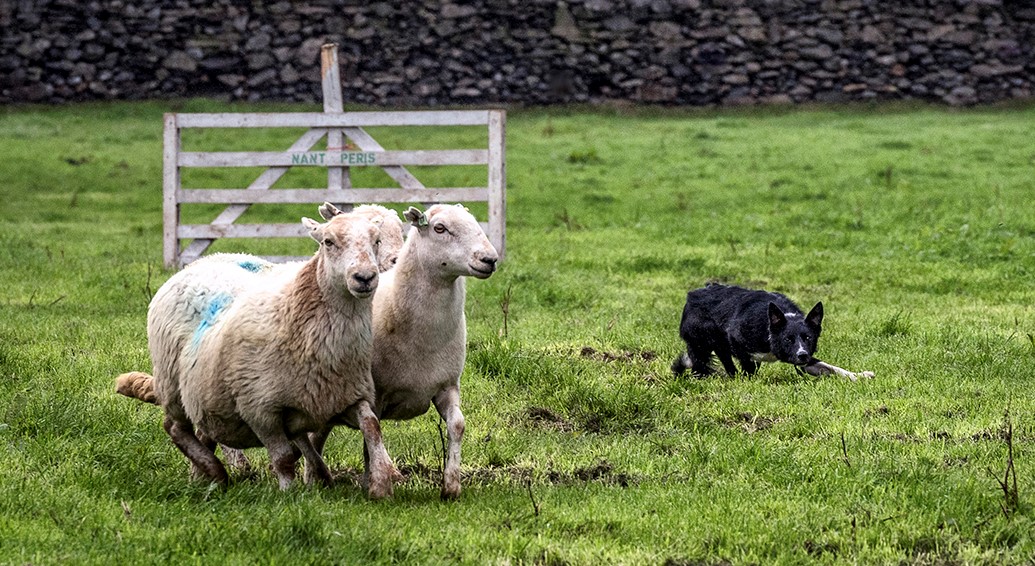 Cymdeithas Cŵn Defaid Gogledd Cymru
North Wales Sheep Dog Society 
Welcome. The Society is home to an enthusiastic sheepdog trialling community. We have a long and proud history (1930) and are delighted to promote trialling in North Wales.
Through this website you can keep up to date with all the latest Society news, results and any changes to our member's trials diary. You can also follow the link to our Facebook page.
You can support our community by becoming a member of our Society and coming to compete and/or watch our sheepdog trials.
Membership of the Society is open to anyone in agreement with the Society's objects "The promotion of agriculture, for the public benefit, in particular but not exclusively by: Promoting responsible working sheepdog ownership, breeding and training. Promoting matters pertaining to dog welfare in general. Improving the working standard of working sheepdogs by organising and promoting open and members only sheepdog trials".
Registered Charity Commission number: 1193729 (Charitable Incorporated Organisation)
We welcome members from all around the world.
You can also follow us on Facebook
https://www.facebook.com/northwalessheepdogsociety 
Members 2023 diary changes (please follow the diary as only changes, additions and cancellations are posted below)
9 Dec @ 9:00 am
-
4:30 pm
Data Protection (GDPR) 
You can read our Privacy Notice here
https://www.northwalessheepdogsociety.org.uk/society-membership/data-protection/
Cookies
Our website does not use cookies and we do not collect data directly from your use of our website. We use a third-party service in Google Analytics to collect standard internet log information which allows us to see information such as the number of visitors, country and length of stay on the website, popular features, browsers and types of devices. We use this information to help us improve and maintain the service. This is processed in a way which does not identify anyone. We do not make or allow Google to make any attempt to identify the identities of those visiting our website.
We post to Facebook pages and by liking or following our Facebook pages you agree to receive information posted by us directly to Facebook. Facebook does retain your information and by using Facebook you agree to its terms and conditions.
Website disclaimer
The information contained in this website is for general information purposes only. The information is provided by North Wales Sheep Dog Society and while we endeavour to keep the information up to date and correct, we make no representations or warranties of any kind, express or implied, about the completeness, accuracy, reliability, suitability or availability with respect to the website or the information, products, services, or related graphics contained on the website for any purpose. Any reliance you place on such information is therefore strictly at your own risk.
In no event will we be liable for any loss or damage including without limitation, indirect or consequential loss or damage, or any loss or damage whatsoever arising from loss of data or profits arising out of, or in connection with, the use of this website.