Members are entitled to a 20% discount on this website's advertising rates.
For example, instead of £30 for a 90 day advert members pay £24.
NWSDS Policy .pdf          Website advertising
Please note that NWSDS reserves the right to remove this facility or refuse to accept specific adverts at any time.
A .jpeg of your advert and a copy of any links e.g.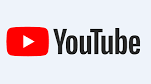 Please also complete and email your completed booking form in order to comply with the General Data Protection Regulations (GDPR).
Booking form
.docx        Adv. form
.pdf          Adv. form