TWO (2) COLLIE PUPS FOR SALE (BORN 27/01/2019).
Microchipped & fully vaccinated.
Good temperaments & very keen.
Dam Ely 00/336996, granddaughter of Aled Owen's Supreme & World Champion Roy.
Sire Pennant Cap 00/336145, son of Llangwm Cap.
Roy 00/363853, black & white.
Glen 00/363854, black, white & tan.
Contact Nicky 01650 521269
Members are entitled to a 20% discount on this website's advertising rates.
For example, instead of £30 for a 90 day advert members pay £24.
NWSDS Policy .pdf          Website advertising
As other media is preventing the advertising of animals for sale, members may be considering using this site. This is possible for members only but will be kept under review e.g.
this facility is exclusively for responsible sheepdog sales between members and associated ISDS members.
the additional workload may mean limiting the number of adverts running at one time.
NWSDS reserves the right to remove this facility or refuse to accept specific adverts at any time.
A .jpeg of your advert and a copy of any links e.g.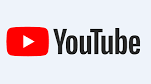 is the best and easiest way to advertise.
Please also complete and email your completed booking form in order to comply with the General Data Protection Regulations (GDPR).
Booking form              .docx        Adv. form
.pdf          Adv. form